MAXIMUM EFFICIENCY FOR YOUR EXCAVATOR. EVERYONE TALKS ABOUT IT, BUT ONLY TRIMBLE DELIVERS.
Description
The Trimble GCS900 3D Grade Control System can be installed on excavators with standard buckets or tilt buckets for mass excavation projects. The GCS900 also supports tilt rotator attachments.

• Work in any environment with a flexible system that can use either GNSS or total stations
• Use two GNSS receivers and solid-state angle sensors to measure the precise 3D position of the teeth of the bucket
• Use a total station-based system for extreme accuracy
• Track GPS, GLONASS and Galileo signals
• Use for wet construction with a watertight seal around the angle sensor with the optional AS455
• Submersible enclosures quickly perform complex tasks and simplify finishing slopes with accurate 3D positioning
• Use the system on excavators with tilt buckets for shaping V-ditches and operations where the excavator is digging a slope that is not perpendicular to the boom
Applications
The 3D system is well suited for mass excavation applications such as:

• Land reclamation
• Dam and reservoir construction
• New infrastructure projects
• Landfills and waste deposits
Configurations
Single GNSS

Measures the position and slope of the blade and compares that in order to design data for rough grading and mass excavation on complex design surfaces.

Dual GNSS

Measures the exact position, cross slope and heading of the blade for rough grading and mass excavation on steep slopes and complex design surfaces.

Universal Total Stations

Total station-based system for extreme accuracy for lift and layer control, material monitoring, or where GNSS is not the ideal solution because of overhead obstructions.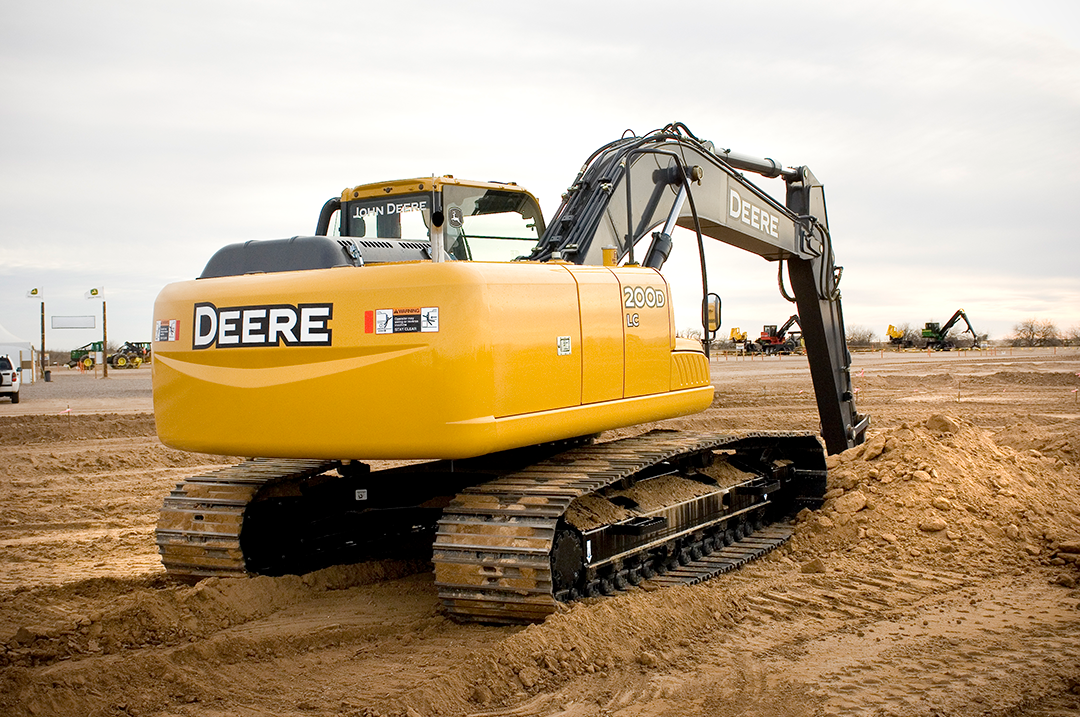 Description
Trimble's 2D Grade Control System for excavators is ideal for earthmoving contractors looking to improve their excavation productivity and profitability.

• Uses an angle sensor, dual-axis sensor and laser catcher to measure the relationship between the body, boom, stick and bucket
• Guides the operator to the desired depth and slope and determines where the bucket teeth are and should be
• Upgrade to a 3D-grade control system as your business grows
Applications
The 2D system can improve your excavator operations on projects such as:

• Residential and commercial sites
• Road construction
• Trenches
• Ditches
• Finished slope work
• Dredging and waterways
Configurations
• Depth, Slope and Elevation Control
• Highly flexible system for excavation, trenching, grading and profile work
Description
Trimble GCSFlex offers contractors a reliable, flexible, and affordable option to leverage machine control technology and be more competitive. The Trimble GCSFlex Grade Control System for excavators is designed to meet the needs and budgets of owner-operators and small to mid-sized contractors.

Easy Installation

• Install the system in a couple of hours and get up and running quickly
• No welding is required
• Rugged and reliable
• Designed for use in the harsh construction site environment for increased reliability and maximum uptime
• Low cost of entry
• Get into machine grade at a very affordable price
• Flexibility to expand
• Invest in additional sensors for increased system capabilities as your needs change
• Simple to use, color graphical display with large icons and menu options for easy viewing and guidance to grade
• In-field Designs create an alignment and add a profile to create a simplified 3D design in the field using on-screen templates
• Get 3D guidance without needing to build a 3D design model

Think you might want to work with 3D designs and Trimble Connected Machine technology in the future? No problem! GCSFlex is now fully upgradeable to the Trimble GCS900 Grade Control System. And there's no loss of investment.
Applications
Designed for small to mid-sized excavators, the Trimble GCSFlex Grade Control System can be used for a broad range of work including:

• Trenching for underground utilities and pipelines
• Digging footers and basements
• Site prep on residential, commercial and industrial job sites
• Building roads
• Mass excavation
Configurations
GPS Guidance with Wi-Fi Base

GPS guidance provides position and heading using an MS972 GNSS Smart Antenna and SNM941 Connected Site Gateway. GPS corrections are delivered via Wi-Fi from an SPS986 base station.

GPS Guidance with Remote Corrections

GPS guidance provides position and heading using an MS972 GNSS Smart Antenna and satellite-delivered GPS corrections. The SNM941 Connected Site® Gateway receives GPS corrections via cellular connection with a Virtual Reference Station (VRS) network or Trimble Internet Base Station Service (IBSS).

Laser Reference

A rotating grade laser such as the Spectra Precision GL700 series from Trimble provides a reference plane across the job site.

Laser Reference with Heading

With the Laser Reference and HS410 Heading Sensor configuration, the excavator can be rotated without the need to re-enter the desired depth and slope to maintain consistent accuracy.

Bench Reference

Simply enter the desired depth and slope information into the in-cab control box. The system will provide guidance to a depth or slope based on distance from a known point or "bench" on the ground.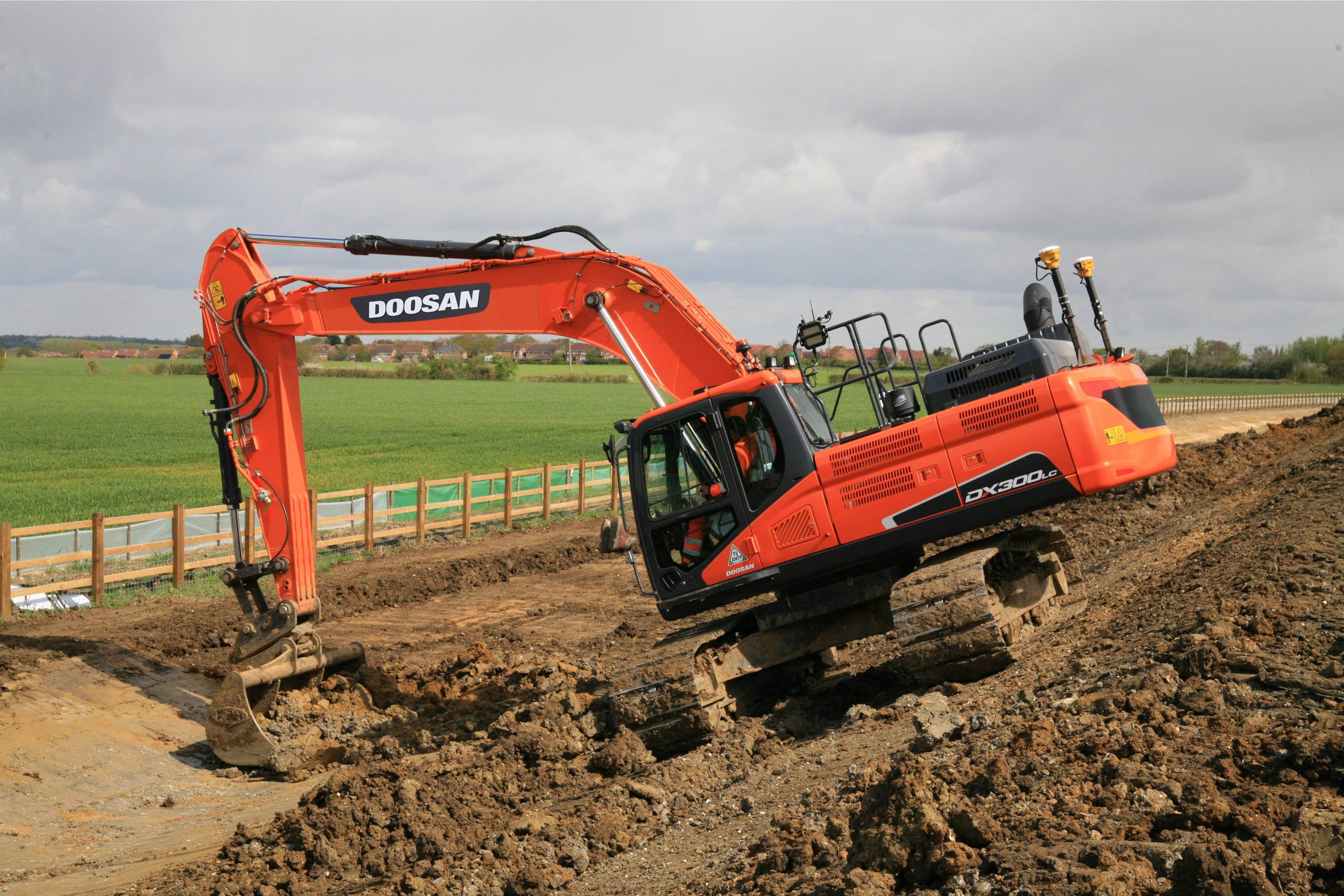 Need Trimble Construction Technology for Your Next Project?