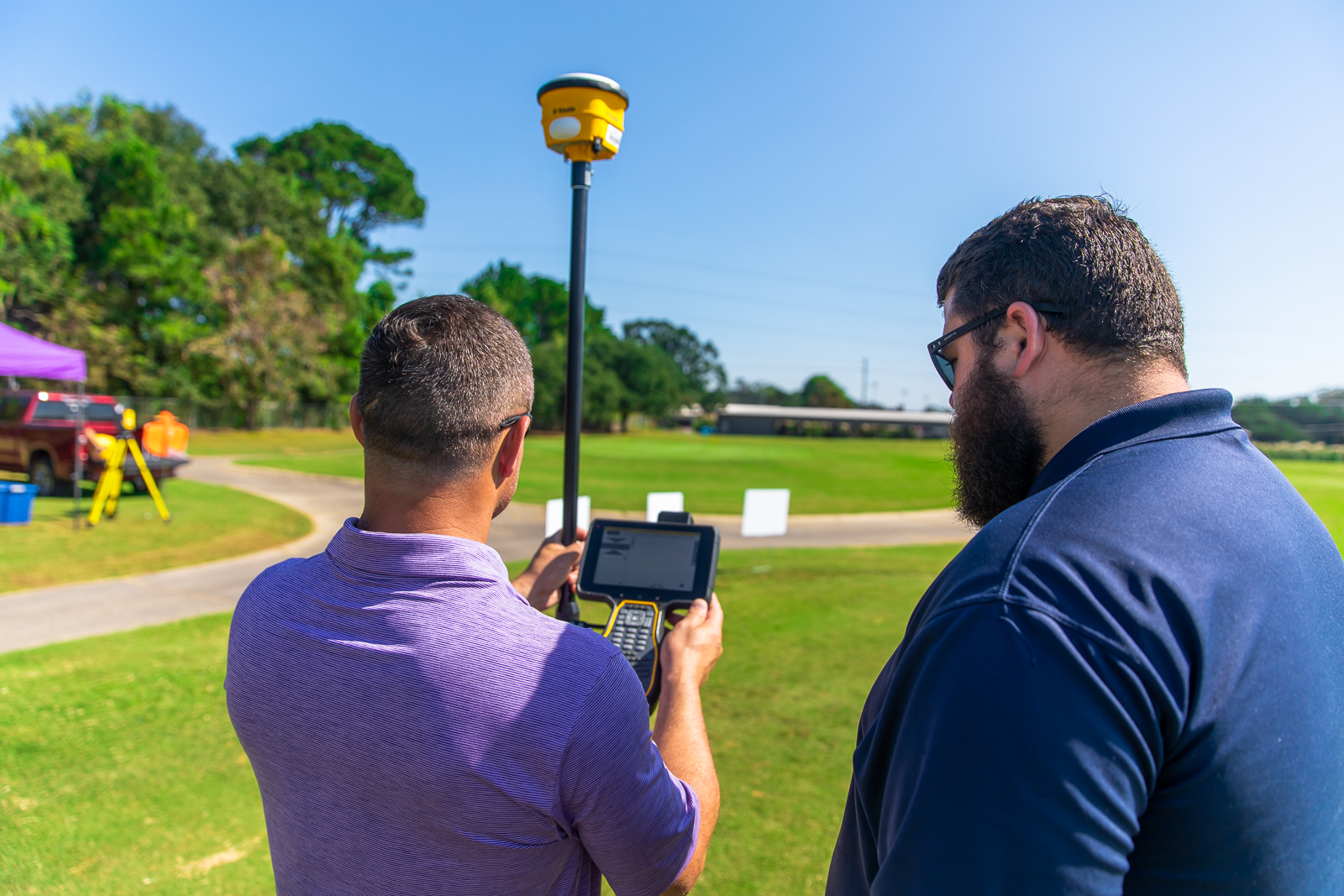 SITECH Louisiana is a certified Trimble dealership that delivers construction technology solutions and drone solutions that increase site productivity, ease and efficiency. Together, we can build a better Louisiana.
Bringing Superior Service and Efficient Solutions to Companies Across Louisiana
---
Whether our clients need sales, technology or field support, SITECH Louisiana is here to bring fast responses and efficient solutions. By using Trimble technology, our clients have been able to deliver projects ahead of schedule and under budget. Don't believe us? Check out what our clients have to say!
Whether you know nothing about drones or are looking to advance your drone program, our SITECH Louisiana team is here to provide your business with unique, efficient drone solutions. From training and repair guidance to any questions you have along the way, our team of experts is here for you. Learn more and schedule a consultation today!
Solutions to Save You Time and Money
Hear What Our Clients Have to Say
"Over the past several years we have been doing business with SITECH Louisiana and cannot say enough about their commitment to our growth, accuracy, performance and productivity."

"We have been using Trimble equipment for the past ten years and hands down it has doubled our productivity and our utilization of our construction equipment. The Trimble equipment's performance and service are the most reliable and user friendly on the market."

"With the knowledgeable staff at SITECH Louisiana and other resources, troubleshooting a problem is minimal and we can get back to work quickly and easily."

"We decided to invest fully in SITECH Louisiana given their reputation and our personal experience with their world-class service and employees with decades of experience in the construction industry. We have been able to utilize SITECH as a consultant and leverage their expertise in survey, Grade Control systems and 3D modeling for all types of Civil Construction projects."

"SITECH Louisiana's dealership provides advantages to DG Hauling that cannot be understated. I received world-class sales, support and training from SITECH Louisiana's team of construction-experience instructors who were surveyors, superintendents and data modelers."

"Without Trimble Machine control, we would not be able to compete in this competitive industry today."

"After experiencing SITECH Louisiana's world-class training and support, we experienced huge productivity increases. Typically, on a subdivision project, we net 8-10% profit, but on our first full subdivision project with the guidance of SITECH Louisiana and Trimble products, our profit jumped up to 18%."
Adopt construction technology and accelerate your company's growth.